I am proud
So here's what I did. Needless to say it's not finished.
It's a picture of one of the characters in my first novel, Anisa.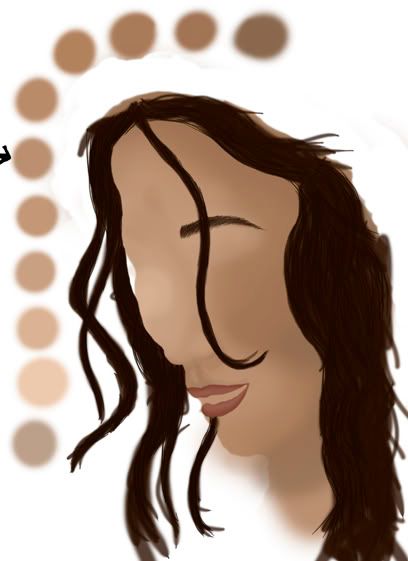 For any artists on my flist
, I'd be very grateful any pointers you could give, because I'm totally new to this digital art thing, and very rusty even on the traditional stuff.
- - -
I had my first serious attempt at using Photoshop today. I found it difficult and confusing, but I'm proud of how much I've learnt and what I've managed to achieve. I feel like I'll get good if I keep practising, rather than just feeling like the whole thing was hopeless (as I did the times I fiddled with the program before and rapidly gave up). The same thing with a tablet. I've been borrowing my partner's tablet (Wacom Bamboo Pen) and previously I had always been completely confused by tablets, but today I managed to get rather accustomed to using it. I don't know what has given me so much added patience today, but I'm glad of it.